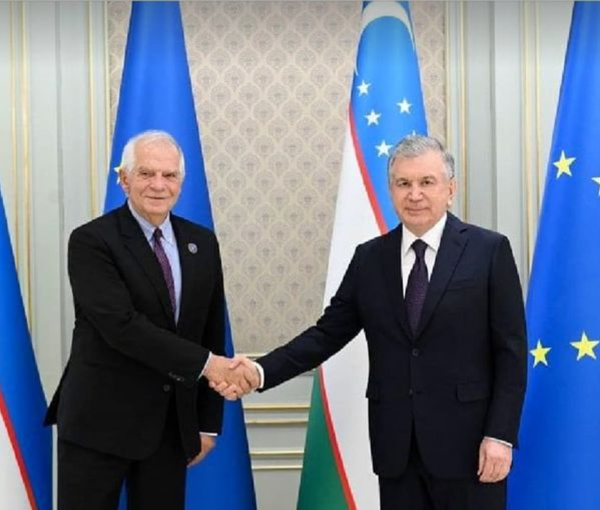 EU Foreign Policy Chief, Uzbek President Discuss Afghanistan
The European Union (EU) foreign policy chief Josep Borrell and Uzbekistan President Shavkat Mirziyoyev discussed Afghanistan during a meet.
Borrell said that during his meeting with the Uzbek president they discussed the European Union's concerns about Afghanistan.
After the takeover of Afghanistan, border clashes between forces of the Taliban in Afghanistan and forces of its neighbouring countries, including Uzbekistan, have been reported.
In one incident, the president of Uzbekistan had confirmed the death of an Uzbek soldier due to a gunbattle on the Afghanistan-Uzbekistan border.
The Central Asian countries have also expressed grave concerns about the emergence of Islamic State-Khurasan (IS-K) terror outfit on their borders with Afghanistan.