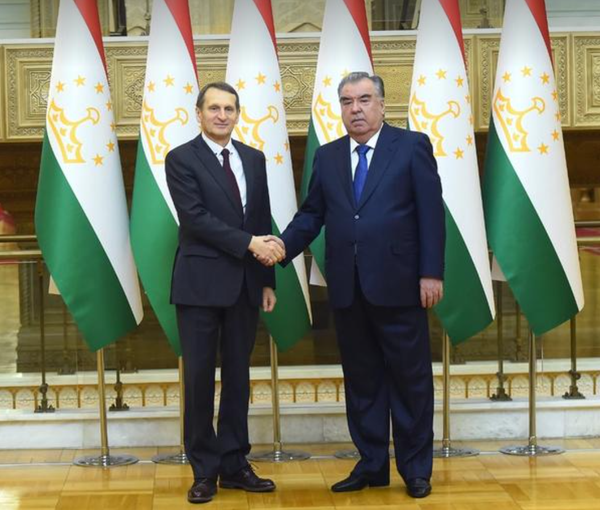 Tajik, Russian Officials Discuss Afghanistan And Cooperation Against Terrorism
Tajikistan President, Emomali Rahmon, and the head of Russia's Foreign Intelligence Service, Sergey Naryshkin, discussed Afghanistan.
According to Rahmon's office, the two sides talked about the problems arising from Afghanistan and emphasised on cooperation against terrorism.
Naryshkin told reporters, "We discussed a wide range of bilateral cooperation between Russia and Tajikistan and cooperation regarding the situation in Afghanistan and its surroundings."
The head of Russia's Foreign Intelligence Service emphasised that considering the current situation, it is necessary to ensure national and regional security of the two countries.
Islamic State-Khurasan (IS-K) has targeted the Russian embassy in Afghanistan and the borders of Tajikistan after the Taliban took control of Afghanistan.
Tajikistan has stressed that terrorists are present on the borders of Afghanistan and threaten the security of the region.
Russia and Tajikistan have agreed to hold a joint military exercise in the framework of the Collective Security Treaty Organisation near the Afghan border in 2023 to prevent terrorist threats.