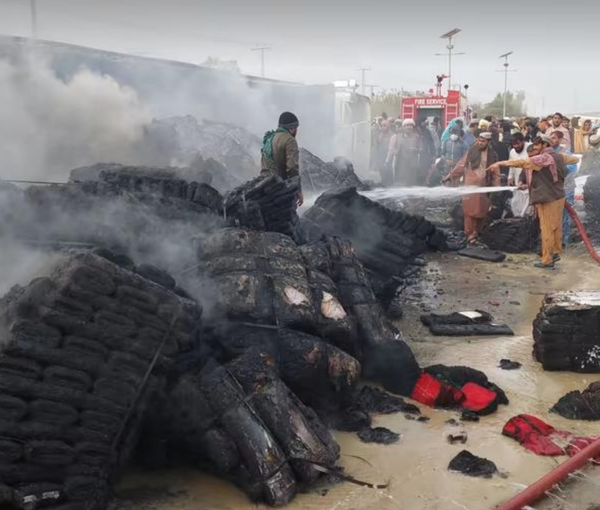 Pak Delegation To Visit Kandahar to Discuss Border Issues Between Taliban and Pakistan
Sources told Afghanistan International that a 16-member delegation of Pakistani religious scholars, tribal elders, and government officials will travel to Kandahar to discuss border clashes between the Taliban and Pakistani forces at the Spin Boldak-Chaman crossing.
The two recent border skirmishes have left at least 10 dead and 45 wounded.
Earlier, Pakistani media had reported that a delegation of four Pakistani religious scholars will visit Kabul and Kandahar to discuss the recent border skirmish with senior Taliban officials, including Mullah Muhammad Yaqoob, the group's defense minister.
Islamabad had announced that at least nine Pakistani civilians had been killed and 45 have been injured in two separate border incidents at the Spin Boldak-Chaman crossing, last week.
The Taliban had also announced that a member of this group had been killed, and a number of civilians had been injured in the border clashes.
Taliban and Pakistani forces engaged in gunfight on December 11 and 15 in Spin Boldak border areas.