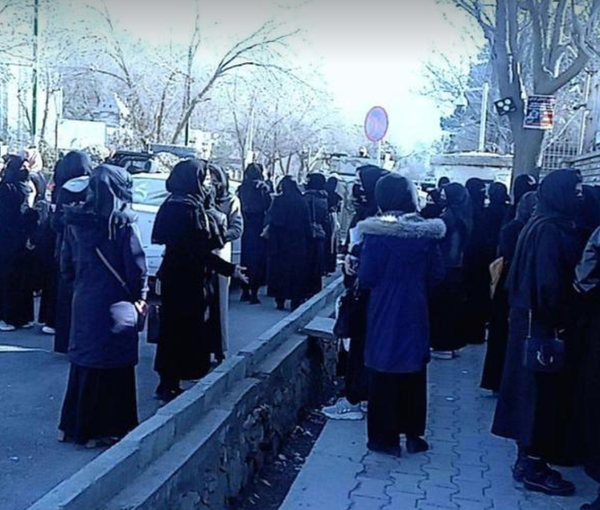 Global Outcry Over Taliban's Decision to Bar Women From Pursuing University Education
With the Taliban announcing a ban on women and girls from pursuing university education now, there has been worldwide condemnation regarding the decision.
The United States has condemned in the strongest terms the Taliban's decision to ban university education for Afghan women.
US State Department Spokesperson Ned Price called education an "internationally recognised human right" and warned that the Taliban's "unacceptable stance" will have consequences for them and further isolate the group from the international community. "The United States condemns, in the strongest terms, the Taliban's indefensible decision to ban women from universities, to keep secondary schools closed to girls, and to continue to impose other restrictions on the ability of women and girls in Afghanistan to exercise their human rights and their fundamental freedoms," Ned Price said.
US Secretary of State Antony Blinken tweeted, "Deeply dismayed by the announcement from the Taliban denying women the right to university education. Afghan women deserve better. Afghanistan deserves better. The Taliban have just definitively set back their objective of being accepted by the international community."
A letter issued to all government and private universities by the Taliban's Ministry of Higher Education ordered the suspension of higher education for female students in Afghanistan.
US Special Envoy Rina Amiri tweeted against the Taliban's decision, "The Taliban's banning of girls and women from secondary schools and universities and the 16+ edicts targeting women and girls removes any doubt that they're reverting to the extreme policies of the 90s, crushing 50% of the population and Afghanistan's prospects for stability."
U.S. Special Representative Thomas West also condemned the decision and said, "Taliban announced new and indefensible restrictions on the lives of Afghan women. My thoughts are with them right now: Sisters, daughters, mothers seeking education to support their families and fulfill their dreams.
Even, Antonio Guterres, the Secretary General of the United Nations, has expressed concern about the suspension of girls' education by Taliban in Afghanistan. Stephane Dujarric, the spokesperson of the organisation's Secretary General, in a statement said that Guterres once again emphasised that denying girls the right to education not only violates the equal rights of women and girls, but will also have a destructive effect on the future of Afghanistan.
Guterres has asked the Taliban to guarantee equal access to education at all levels for women and girls.