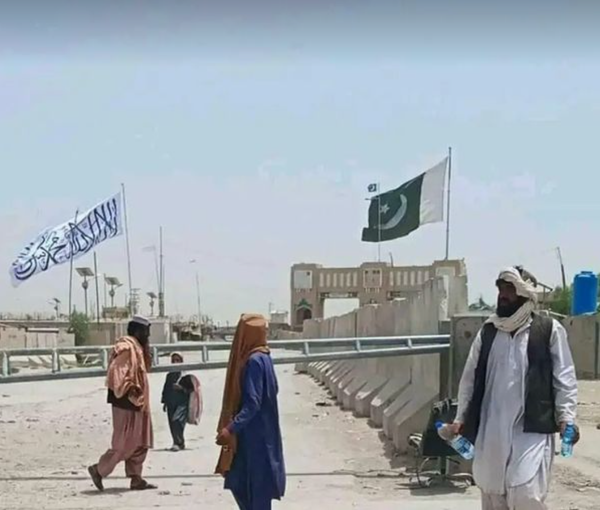 Taliban Meets Pak Delegation, Stresses on Righteousness of Their Forces
Taliban in Kandahar have met with religious scholars, tribal elders, and merchants of Baluchistan and stressed that their members have defended their territory.
The meeting between the two sides takes place after the recent deadly border skirmish in the Spin Boldak region.
A delegation from Pakistan traveled to Kandahar on Monday to discuss the two border skirmishes between Taliban and Pakistani forces.
The Taliban governor's office in Kandahar said in a statement that on Monday afternoon, the group's officials met the Pakistani delegation. "We always want to solve the problem through dialogue, and our forces have acted to defend their territory," it added.
According to the statement, the Pakistani side also sought to avoid border tensions and resolve the conflict through dialogue.
The fighting at the Spin Boldak-Chaman crossing started last week after the Taliban tried to establish a new security outpost in the border area.
In the two clashes on December 11 and 15, at least nine Pakistani civilians had been killed and 45 others had been injured. The Taliban also said that one member of the group had been killed and a number of civilians had been wounded.