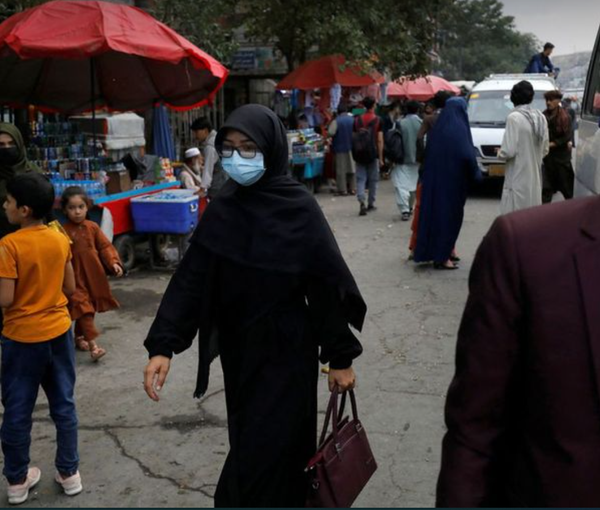 IRC Suspends Programmes in Afghanistan After Taliban Ban on Women Working For NGOs
In a big blow to the field of humanitarian assistance in Afghanistan, the International Rescue Committee (IRC) has announced suspension of its programmes in the country.
The suspension comes following the latest Taliban edict to ban women from working for NGOs in Afghanistan.
Emphasising that the IRC's ability to deliver services rely on female staff at all levels, the organisation stressed that if they are not allowed to employ women, they will not able to deliver to those in need.
The IRC, while stating that it is dismayed and disheartened by the Taliban ban said that the exclusion of women from humanitarian service delivery will have catastrophic consequences for the Afghan people because its services depend on women workers. The IRC has urged Taliban to take into consideration the grave humanitarian implications of the ban as over 97% of the population is at risk of poverty.
The IRC said in a statement that over the past three decades it has never had to cease delivering support in the country. The organisation added that it is committed to working with national and international NGOs, civil society organizations, the UN, and all relevant stakeholders to ensure that the situation is resolved.
Currently, the IRC had been operating in twelve provinces across Afghanistan in the areas of emergency response, health, education, livelihoods and other life-saving interventions.
"IRC in Afghanistan employs over 8000 people - over 3,000 of whom are women. Our male and female staff work closely with rural and urban communities to identify needs, design and implement programming in line with cultural sensitivities and social norms," it added.
With Afghanistan in the midst of a worsening humanitarian crisis and economic collapse, humanitarian actors have been essential in saving lives in the country over the course of the past year.
As Afghanistan struggles to recover from ongoing conflict and natural disasters, the IRC: works with local communities to identify, plan and manage their own development projects, provides safe learning spaces in rural areas, community-based education, cash distribution provides uprooted families with tents, clean water, sanitation and other basic necessities, and helps people find livelihood opportunities as well as extensive resilience programming.