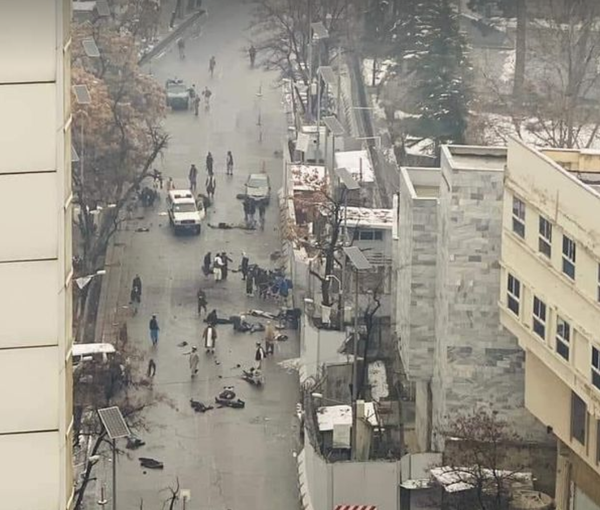 Blast Hit Taliban MoFA During Chinese Delegation Meeting
Sources told Afghanistan International that a blast took place at Taliban's Ministry of Foreign Affairs (MoFA) when a Chinese delegation was inside the building.
Sources also confirmed that eight employees of the MoFA have been killed and wounded in the blast on Wednesday.
Khalid Zadran, the spokesman of the Taliban police in Kabul, said that the explosion took place at 4:00 pm local time.
Ahmadullah Mottaqi, brother of Taliban Foreign Minister Amir Khan Mottaqi, said on Twitter that a suicide attack took place in front of the foreign ministry.
Agence France-Presse reported that this explosion was a suicide attack, as a result of which around twenty people have been killed and wounded.
So far, no group has claimed responsibility for the blast.