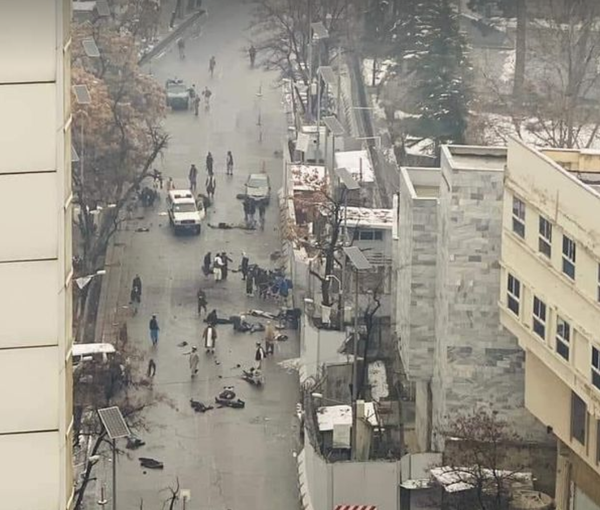 Explosion Takes Place Infront of Gate of Taliban's Ministry of Foreign Affairs
Sources confirmed that an explosion took place at the gate of the Taliban's Ministry of Foreign Affairs in Kabul.
According to the sources, after the explosion, gunshots were also heard.
The Ministry of Foreign Affairs of the Taliban is in proximity to the presidential palace of Afghanistan from where the Taliban prime minister operates.
The images of the scene of the explosion published on social media depict a number of people injured on the streets.
Taliban officials have not yet commented on the nature of the explosion and the casualties caused due to it.
This explosion took place on Wednesday afternoon local time, and no group has claimed responsibility for it.