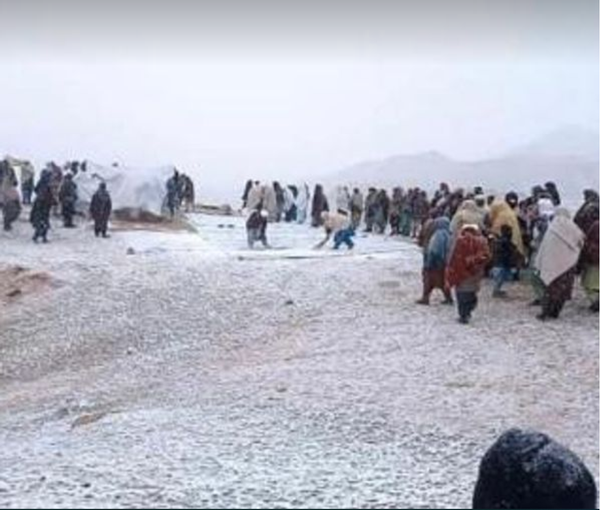 16 People Died in Afghanistan Due to Snowfall, Severe Winter Conditions, Says Taliban
The Taliban's State Ministry for Disaster Management announced that 16 people have died and thousands of livestock have been lost due to the snowfall and severe winter conditions in Afghanistan.
According to this ministry, another 11 people have died in incidents related to gas leaks in Khost, Takhar, Faryab and Jawzjan provinces.
Mullah Janan Sayeq, the director of prevention of disasters at the state ministry of disaster management, told Afghanistan International that the casualties due to snowfall and severe cold have been mainly in Badghis, Faryab, Nimroz and Ghazni provinces.
According to the Taliban official, in Badghis province alone, two adults and six children have died due to the cold weather.
As a result of the cold and storm, more than six thousand cattle have been lost in Nimroz and Badghis provinces, and hundreds of cattle have been lost in other provinces.
The Taliban said that it has sent 15 types of food and non-food items to vulnerable provinces including Ghor, Helmand, Faryab, Nuristan, Zabul, Badghis, Nimroz, Uruzgan, Kunar, Badakhshan, and Logar.
The unprecedented wave of cold weather has started since last week, when the temperature reached minus 35 degrees in Afghanistan.