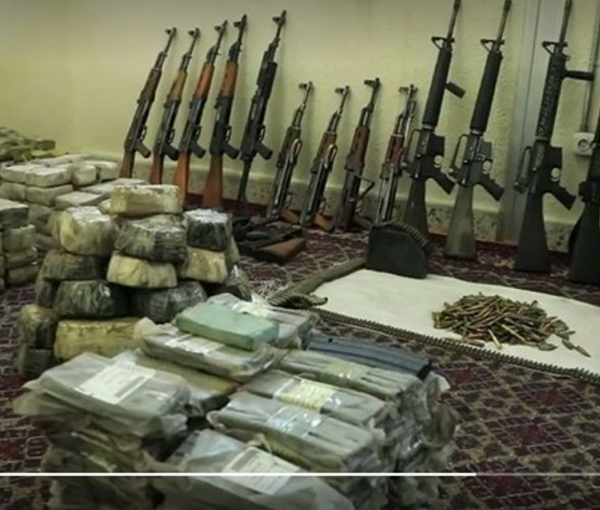 Prevented Smuggling of Weapons, Ammunition to Pakistan, Says Taliban
The Taliban's Ministry of Interior announced seizure of weapons and ammunition in eastern Khost province.
The ministry said that the seized weapons and ammunition had been loaded into a truck and was due to be smuggled to Pakistan.
Recently, the Pakistani Taliban appeared in a military exercise with American-made weapons that had been left by American forces in Afghanistan.
The weapons, included US made M16 and M4 guns, which the Taliban accessed after taking control of Afghanistan in August 2021.
The Taliban has been accused of harbouring and having close ties with the Tehreek-e-Taliban Pakistan (TTP).
Since taking power in Afghanistan in 2021, the Taliban has hosted talks between the Pakistani government and the TTP for the past one year, but these talks have not yielded results and the Pakistani Taliban announced the start of attacks across Pakistan after the ceasefire ended in late 2022.
The government of Pakistan claims that TTP has a sanctuary in Afghanistan. Islamabad has warned the Taliban to destroy the hideouts of TTP in Afghanistan, or Pakistan will wage operations against the group inside Afghanistan.