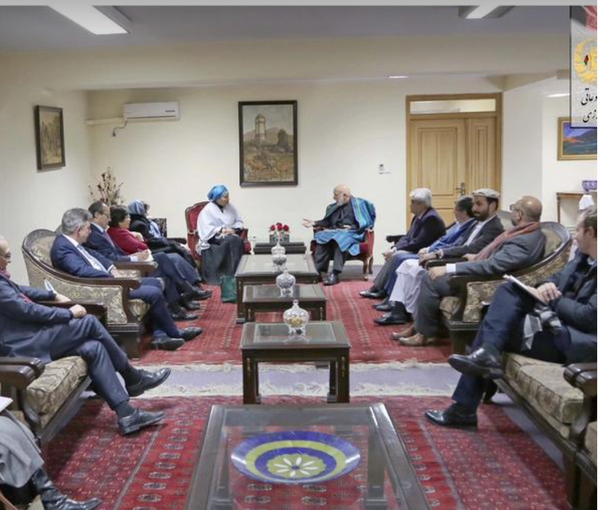 Karzai Meets High-Ranking UN Delegation, Insists on National Dialogue in Afghanistan
Former Afghan president, Hamid Karzai, has met with Amina Mohammed, Deputy UN Secretary General in Kabul.
In the meeting, Karzai emphasised on the right to education and work for Afghan women and urged for a national dialogue to ensure peace and stability in the country.
Karzai also asked the United Nations to increase its humanitarian assistance to Afghanistan.
The UN announced on Tuesday that a high-ranking UN delegation had arrived in Kabul.
The delegation consists of Amina Mohammed, UN Deputy Secretary-General; Sima Bahous, Executive Director of UN Women, and Khaled Khiari, Assistant Secretary General for Political Affairs.
According to the UN, the delegation has so far travelled to several neighbouring countries, including the Gulf countries to discuss the situation in Afghanistan.
Senior representatives of the United Nations have met with some Afghan women in Ankara and Islamabad, representatives of the Taliban in Doha, the leadership of the Organisation of Islamic Conference (OIC), and representatives of the Islamic Development Bank.
The UN stressed that it is important to find an immediate solution to the Afghan crisis.