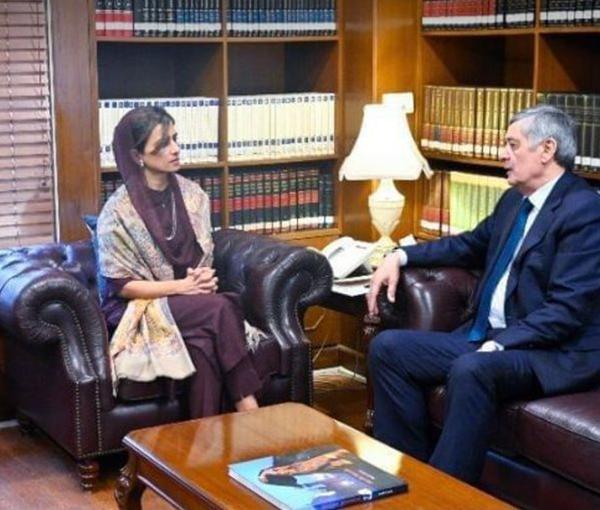 Russia & Pakistan Stress On Practical Engagement with Taliban
Hina Rabbani, Pakistan's deputy foreign minister, and Zamir Kabulov, Russia's special envoy for Afghanistan, met in Islamabad.
According to a statement of the Ministry of Foreign Affairs of Pakistan, the two sides discussed the necessity of "practical engagement" with Taliban.
Rabbani and Kabulov emphasised on the importance of cooperation between the two countries for peace and stability in the region.
The statement added that the Pakistani and Russian diplomates have discussed some regional solutions through the "Moscow format" and Afghanistan's neighboring countries.
Rabbani said that a peaceful neighborhood with Afghanistan is a "strategic necessity" for Pakistan.
She emphasised that Afghanistan, having a position as a bridge between Central and South Asia, is at the center of achieving the full potential of socio-economic development and regional engagement.
Pakistan's deputy foreign minister asked the international community to continue providing humanitarian aid and support to the people of Afghanistan.