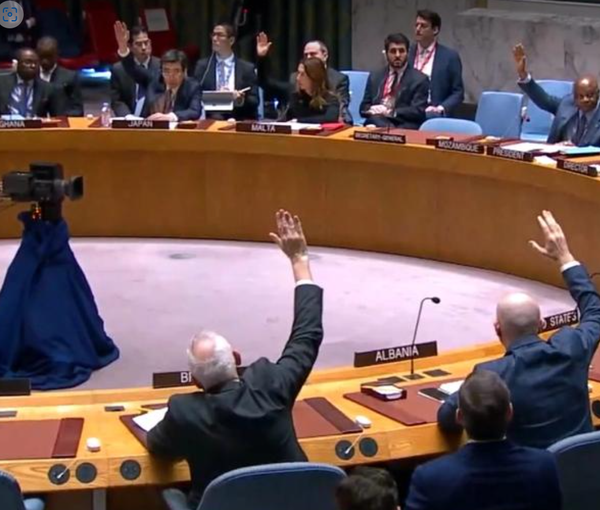 UN Security Council Extends UNAMA's Mission; Approves Assessment Team For Afghanistan
United Nations Security Council approved two resolutions during a special session on Afghanistan.
The council extended mission of United Nations Assistance Mission in Afghanistan (UNAMA) for another year and asked UN Secretary General to form an assessment team for Afghanistan.
During the session, the permanent representatives of Japan and the United Arab Emirates (UAE) in the United Nations, said that the resolution to form an assessment team for Afghanistan had been proposed at the request of women activists in Afghanistan, as well as Afghan women activists who had participated in the meeting of the United Nations Commission on the Status of Women.
The members of the assessment team for Afghanistan will be determined by the UN.
The assessment team will advise the international community to adopt an integrated approach on Afghanistan.
The meeting of the UN Security Council was held on Thursday and the member states approved the resolutions of the Council on Afghanistan with an overall majority.