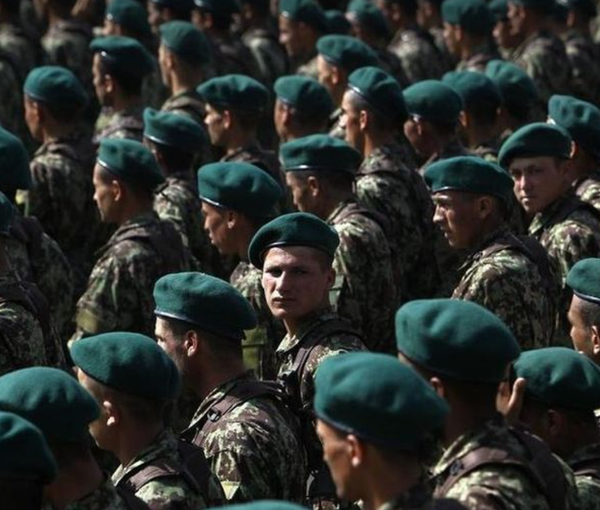 Taliban Target Ex-Afghan Security Forces Members Across Afghanistan, Says Rights Group
Afghanistan Independent Human Rights Commission (AIHRC) criticised the arrest, torture, and killing of former Afghan soldiers by the Taliban.
AIHRC on Sunday urged NATO member states to facilitate the resettlement of these soldiers to other countries.
In a statement, the rights watchdog added that based on media reports and video clips from social media, there is an increase in arrests, tortures, and continuous killing of members of the security forces of the previous government of Afghanistan by the Taliban.
According to AIHRC, these former security haves have been living in hiding and many of them have fled Afghanistan to ensure their safety. According to the rights group, the Taliban identify and arrest former security forces members with the help of biometric information.
The Independent Human Rights Commission has expressed concern about the recruitment of these forces by other countries to send them to war zones, such as Ukraine.
The Human Rights Commission has directly asked NATO member states to "make a just and acceptable decision regarding the soldiers and save them and their families from suffering".
While the rights groups confirm the systemic killing of the former security forces of Afghanistan by the Taliban, there is no comprehensive report about the exact number of the members of security forces of the republic order of Afghanistan being captured or killed by the Taliban.
Taliban authorities have repeatedly denied the retaliatory killing of former Afghan soldiers. However, the testimonies of witnesses and credible international organizations show that Taliban fighters have continuously sought out former security forces to take revenge on them.
Earlier, Human Rights Watch said data from biometric devices has put the lives of thousands of Afghans at risk. These devices, which contain sensitive information about former government employees, are used by the Taliban.