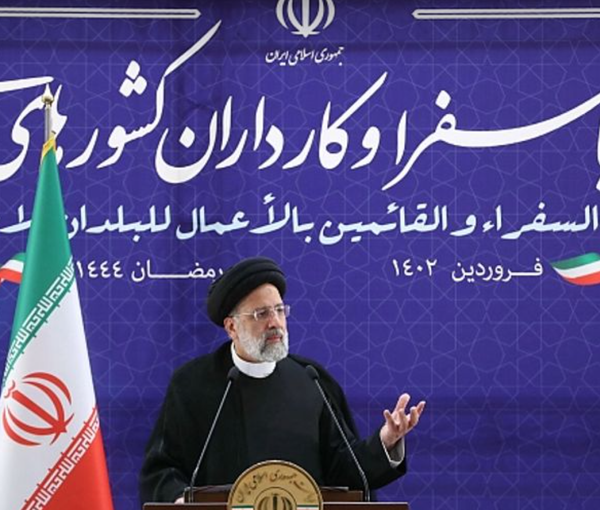 Afghan Government Must Represent All Ethnic, Religious Groups, Says Iranian President
Iranian President Ebrahim Raisi told a gathering of ambassadors in Tehran that an inclusive government must be formed in Afghanistan.
On Wednesday, Raisi added that Iran supports an inclusive government representing all ethnic groups, religions, and people of Afghanistan.
During Raisi's speech, the Taliban's diplomat in charge of the Afghan embassy in Tehran was also present.
Raisi stressed that good relations with Islamic countries and neighbouring countries is one of the priorities of the foreign policy of the Islamic Republic of Iran.
He called Afghanistan a member of the Islamic world and added that it is time to realise the will of the people of this country to determine their destiny.
The Islamic Republic has repeatedly asked the Taliban to form an inclusive government. The Taliban, however, considers the Iranian official's call for the formation of an inclusive government to be an interference in their internal affairs.
However, last week, in response to the call of the Iranian foreign minister, Hossein Amir Abdollahian, for an inclusive government at the Samarkand meeting, the Taliban's foreign minister, Amir Khan Muttaqi replied that he has not witnessed any inclusive government too.