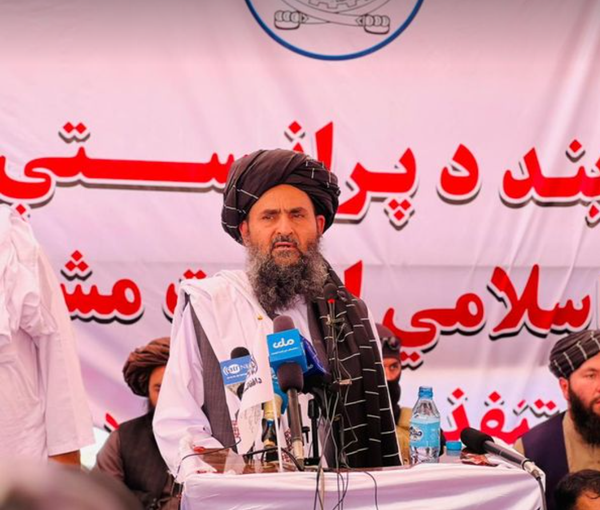 2 Days After Iranian President's Warning, Taliban Inaugurates Bakhshabad Dam in Farah
Mullah Abdul Ghani Baradar, the Taliban's Deputy Prime Minister, inaugurated the construction of Bakhshabad dam tunnels in Farah on Saturday.
Mullah Baradar said that the dam had to be inaugurated last year in order to save water in Afghanistan.
The Taliban has inaugurated Bakhshabad dam only two days after Iran's warning to the Taliban on their water rights issue from the Helmand River.
On Thursday, Iranian President Ebrahim Raisi, during a visit to Sistan Baluchistan province, warned the Taliban to give the water rights of Iran.
Raisi also emphasised that the Taliban should take his warning seriously and not complain later that "they were not told".
At the inauguration ceremony of the construction of tunnels of Bakhshabad dam, Mullah Baradar said, "The Taliban considers it its responsibility to solve the problems of the people of Farah province. We should have tried last year to save the water of this dam and its water would not be wasted, but the Taliban has inherited many problems in the country, which cannot be solved all at the same time."
According to a Taliban statement, Mullah Baradar also added, "We will use the means we have to complete the remaining work of the Bakhshabad dam, and I also ask the company to carry out the assigned tasks in good faith."
According to the Taliban's statement, Bakhshabad Dam, with a length of 50 km from the right side and 52 km from the left side, has the capacity to irrigate 68,590 hectares of land.
According to the Taliban's statement, the construction of Bakhshabad dam will finish soon.