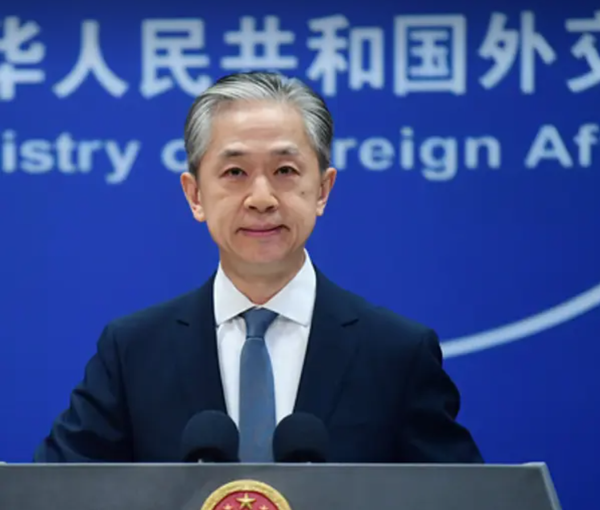 World Must Support Formation of Inclusive Government in Afghanistan, Says China
Wang Wenbin, the spokesperson of the Chinese Foreign Ministry said on Wednesday that terrorist threats exist in Afghanistan and efforts are needed to improve the situation.
Wenbin urged the international community to step in and help form an inclusive government in Afghanistan.
According to the Chinese Foreign Ministry spokesperson, Beijing enjoys close relations with the Taliban and stressed that his country seeks more engagement of the world with the group.
Earlier, Geng Shuang, the Deputy Permanent Representative of China to the United Nations, addressed the Security Council meeting and said that the international community must engage with the Taliban in a practical way and help the group form an inclusive government.
Despite these statements, the Taliban claim that they have already formed such a government, which they think represents all ethnic groups in Afghanistan.
However, on the contrary, former Afghan president Hamid Karzai, and Abdullah Abdullah, the former chairman of the High Council for National Reconciliation, have repeatedly asked the Taliban to hold a Loya Jirga and facilitate a national dialogue in Afghanistan.
Tom West, the US special representative for Afghanistan affairs, on Wednesday too emphasised on the formation of a political process and the start of intra-Afghan talks.
West while addressing a meeting at a think-tank in Washington, added that the talks should take place at a level where all Afghans must be represented.
West, who has continuously met with the Taliban and former Afghan government officials in the past year, predicted that Afghanistan will face another civil war.
However, West emphasised that Afghans should not rely on the international community and must find their own solutions.
But the spokesperson of the Chinese Foreign Ministry's view is more focused on international community.
Wenbin said, "The international community should continue to engage with the Afghan interim government and increase humanitarian aid."
Wenbin also stressed that sanctions should not be used as a tool to pressure the Taliban.