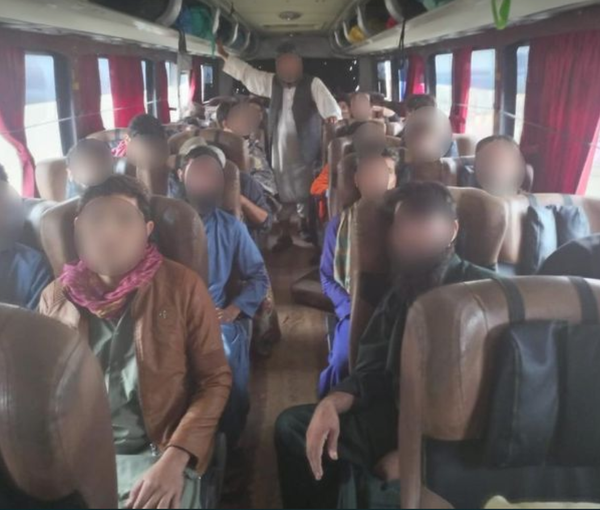 30 Afghan Prisoners Released From Pak Prison, Says Taliban's Consulate General in Karachi
The Taliban Consulate General in Karachi announced that 30 Afghan prisoners have been released from a prison in Pakistan.
According to the Taliban, these Afghans had been arrested due to their illegal stay in Pakistan by the country's police.
Taliban officials told Afghanistan International, on Monday, that around 1,300 Afghans including 257 women and 326 children, had been imprisoned in the Sindh province of Pakistan.
In recent weeks, Pakistan has imposed severe restrictions on Afghans who are without legal residence documents, in the country.