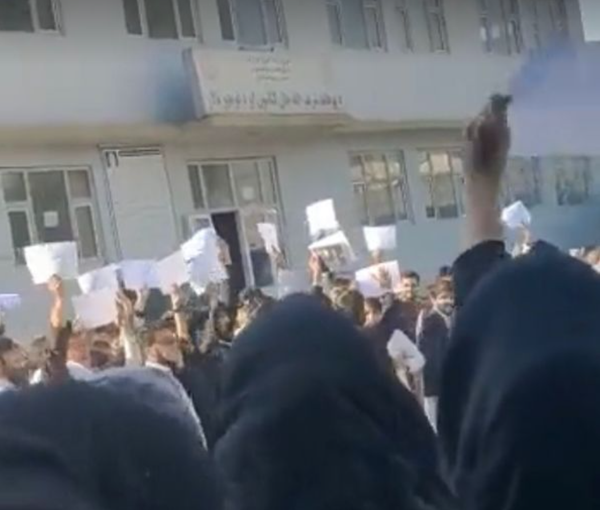 Afghan Students Hold Demonstration After Taliban Bans University Education for Girls
A day after the Taliban's decision to ban higher education for girls, several male and female students protested at Nangarhar University.
These students chanted "higher education for all or no one".
The Taliban's decision to ban Afghan girls from attending universities and seek higher education has been met with widespread condemnation.
A video published on social media shows that many male and female students protested on the university campus in eastern Nangarhar province.
The Taliban Ministry of Higher Education announced on Tuesday that female students should not be allowed in public and private universities across Afghanistan until further notice.
After the decision on Wednesday, several women and girls held a street rally in Kabul. These women, who had gathered in front of Kabul University and a private university, said that the Taliban prevented their demonstration and also confiscated their mobile phones.
Among other reactions, the Chargé d'Affaires of the US embassy for Afghanistan has addressed Afghan men and asked them to stand by Afghan women