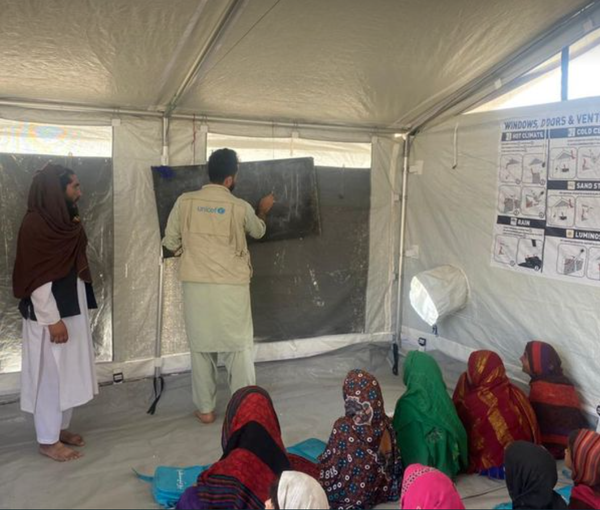 UNICEF Closed Educational Centers In Kandahar, Say Sources
Sources said that the United Nations International Children's Emergency Fund (UNICEF) has closed the organisation's schools in Kandahar.
According to the sources, on Wednesday local UNICEF officials notified teachers and students about the schools' closure.
The sources told Afghanistan International that UNICEF has nearly 1,600 educational classes in Kandahar city and the province's districts, which provide education to about 50,000 boys and girls.
In recent days, several educational centers, and teachers in different cities of Afghanistan said that the Taliban has ordered girls not to participate in classes.
On the other hand, the Taliban recently announced that women are not allowed to work in non-governmental organisations.
Following the Taliban's orders and the ban on girls' education and women's work, several international aid agencies also announced that they have stopped their humanitarian operations in Afghanistan.
UNICEF's local office in Kandahar and its headquarters in Kabul have not reacted to the closure of educational centers in Kandahar.
Sources said that UNICEF has closed these educational centers in response to the Taliban's decision to ban women from working in non-governmental institutions. Sources said that most of the teachers at these educational centers in Kandahar have been women.