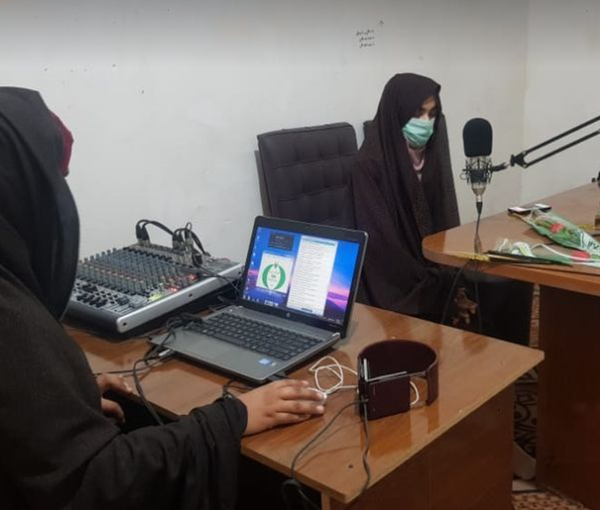 Violations of Freedom of Media & Journalists Doubled in Afghanistan in 2022
Afghanistan Journalists Center (AFJC) in a new report published on Friday announced that the freedom of media and journalists in Afghanistan has been severely restricted.
AFJC added that the violations of freedom of media and journalists have doubled in 2022.
The media watchdog group has also emphasised that with the Taliban regaining control of Afghanistan, the achievements of the last two decades in the field of freedom of expression in Afghanistan have been rapidly disappearing.
In 2022, the AFJC recorded at least 260 incidents of violations of the freedom of media and journalists, including threats, arrests, and violent encounters in Afghanistan. The group stressed that the figure shows an increase of about 138% as compared to 2021. The report added that with a few exceptions, the rest of the violations have been committed by the Taliban officials or the group's members.
In 2021, AFJC had recorded at least 109 incidents, including death of eight journalists and media professionals, as well as the arrest and threats of journalists.
AFJC has stressed that among the detained journalists, at least three journalists and media workers, including Khalid Qaderi, a former presenter of Radio Nowruz in Herat, Faizullah Faizbakhsh, an independent journalist, and Qadratullah Tarar, a reporter for Zarghun TV in Khost, has been in Taliban custody since November 11, 2022.
In the last 12 months, the Afghan Journalists Center has recorded 128 cases of threats to journalists and media organisations.
AFJC's findings show that the security apparatus, especially the Taliban's Intelligence directorate and the Ministry of Prevention of Vice and Promotion of Virtue of the Taliban, have been directly and indirectly involved in the arrests, threats, suppression of media freedom, and freedom of speech in Afghanistan.
AFJC's findings show that more than half of the active 600 media organisations including audio, video, print, and online ones, have been closed after the Taliban came to power in 2021, and hundreds of journalists and media workers have left the country, while women journalists have been marginalised.