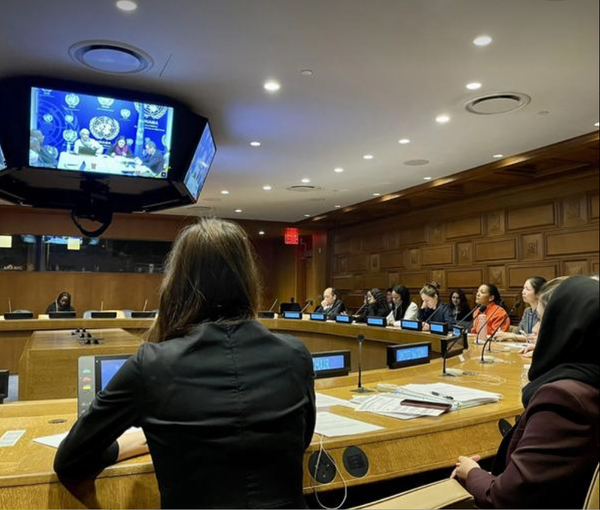 UN Security Council To Hold Closed-Door Session On Afghanistan
The United Nations Security Council (UNSC) will hold a closed-door session on the latest situation in Afghanistan on Friday.
This meeting will be held at the request of the United Arab Emirates (UAE), Japan, and France.
Amina Mohammed, the Deputy Secretary General of the UN, is scheduled to present her report regarding her recent trip to Afghanistan during the security council meeting.
A spokesperson of the United Arab Emirates Mission to the United Nations, said that the meeting will discuss the commitments of Amina Mohammed, the Deputy Secretary General of the United Nations, her findings, and her frank assessment of the situation.
The Emirates official added that due to the sensitive nature of this meeting and the current situation in Afghanistan, the meeting will be held behind closed doors.
Meanwhile, in separate statements, the United Arab Emirates and Switzerland delegations in the United Nations called the situation of women in Afghanistan unacceptable.
Amina Mohammad, who will address the UN Security Council's meeting had travelled to Afghanistan during January, and discussed the situation of Afghan women with the Taliban officials.
After leaving Afghanistan, she said during a press conference that she has done all she could to put the necessary pressure on the Taliban to revise the restrictions against Afghan women and girls.
The Deputy Secretary General of the United Nations also said in an interview with CNN that Afghan women suffer from shocking depression and anxiety.
In a tweet, Mohammed emphasised that the international community should unite for the rights of women and girls in Afghanistan.
She added that when she was in Afghanistan, met with ambassadors to find appropriate solutions to the inequalities that affect the lives of women, men and boys and girls in Afghanistan.