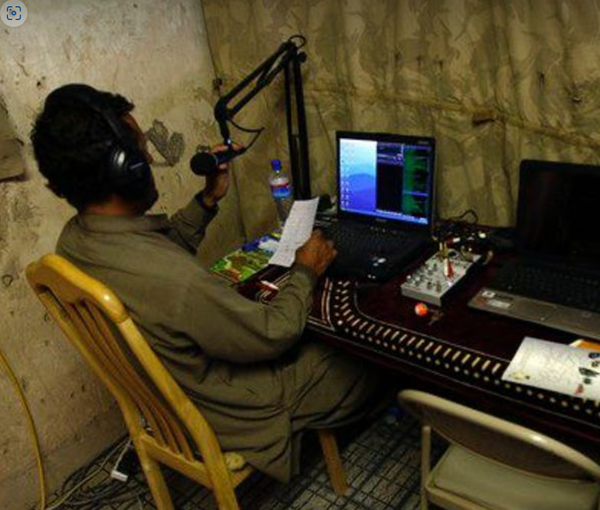 48% of Radio Stations Stop Operations in Afghanistan, Says Media Support Group
Nai, a media watchdog group in Afghanistan, said that 48 percent of radio stations have stopped their operations due to economic issues and existing challenges.
Nai said in a press release that of 307 radio stations, only around 170 radio outlets continue their operations.
A statement from Nai does not explicitly mention the Taliban's restrictions on radio stations' operations and only mentions the existing challenges as the reason for closure of the radio stations across Afghanistan.
Nai's statement on the collapse of Afghanistan's radio stations comes when last week, international human rights groups called on the Taliban to release French Afghan journalist, Mortaza Behboudi.
Reporters Without Borders and 14 French media groups, with whom Behboudi had worked, released a joint statement saying that the reporter was arrested by the Taliban about a month ago in Kabul and was taken to prison on charges of "espionage".
The Taliban spokesperson attributed the arrest of journalists like Behboudi to "prevent rumours and propaganda".
Mujahid said on Sunday at the Taliban's Ministry of Higher Education that the group "believes in the freedom of the press" in Afghanistan.
According to Ariana News, Mujahid said, "If we observe Islamic principles, national interests, preventing rumours and pure propaganda, the system is very strongly in favour of the press and media, and if the media operates within this framework, it will not have any problems."
In the latest attempt to censor free media, the Taliban have filtered the websites of the Voice of America (VoA) and Azadi radio in Afghanistan.