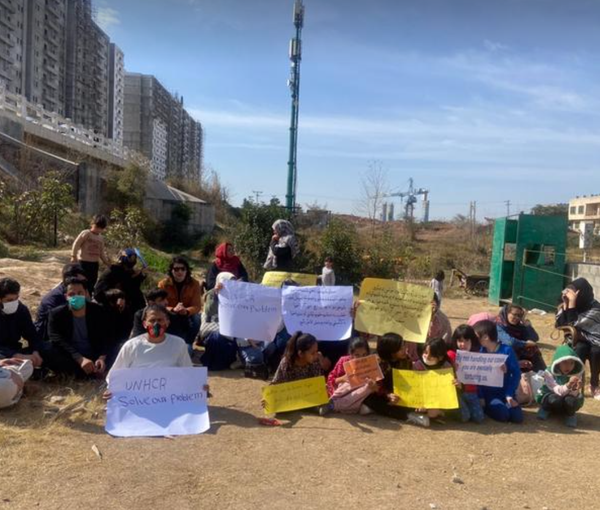 Several Afghan Immigrants Hold Protests in Islamabad
Several Afghan refugees have held a protest in front of the United Nations office in Islamabad on Wednesday.
The protesters said that they have fled Afghanistan due to security threats and have lived as immigrants for over a year.
Protesters on Wednesday asked the United Nations to review and address their asylum applications.
The Afghan protesters included journalists, civil activists and prosecutors in the former government of Afghanistan and have been waiting for their asylum request to be accepted by the United Nations for the past year.
Earlier, several journalists in Islamabad, the capital of Pakistan, had held a demonstration and demanded the organisation to process their asylum requests.
After the Taliban's return to power in August 2021 in Afghanistan, thousands of Afghan citizens, especially journalists and human rights activists, have fled to Pakistan.