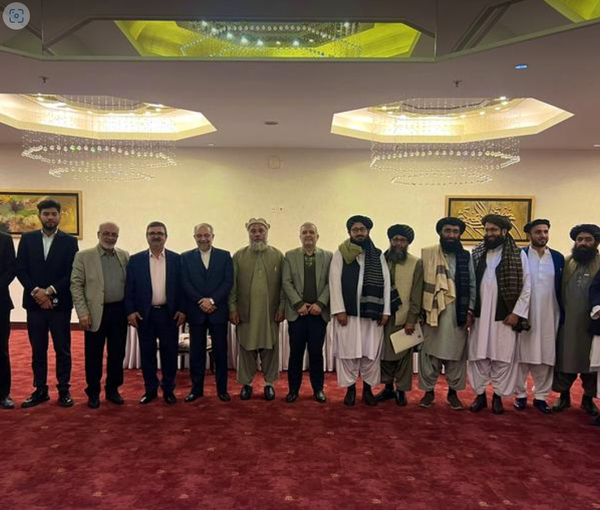 Taliban Officials Discuss Increase In Trade Relations Between Kabul and Tehran
Hassan Kazemi Qomi, Iran's acting ambassador in Afghanistan, said that during their meeting with Iranian officials, the Taliban delegation from the Ministry of Commerce and Industries have discussed increase in trade relations between Kabul and Tehran.
Qomi added that the Taliban and Iranian authorities have also discussed the opening of the Khaf-Herat railway.
Qomi stressed that the increase in commercial activities at Chabahar port and the removal of transit barriers at border terminals were among the other main topics of negotiations between the Taliban and Iranian authorities.
The Iranian ambassador called these discussions "fruitful".
Earlier, the Taliban reported that Nooruddin Azizi, the Minister of Trade and Industry of the group, had met with local Iranian officials in Dogharon, Khorasan, Sistan & Baluchistan and Chabahar port on Tuesday.
In recent weeks, Taliban officials have repeatedly visited Iran. On Monday, the Taliban's minister of refugees visited Iran too.