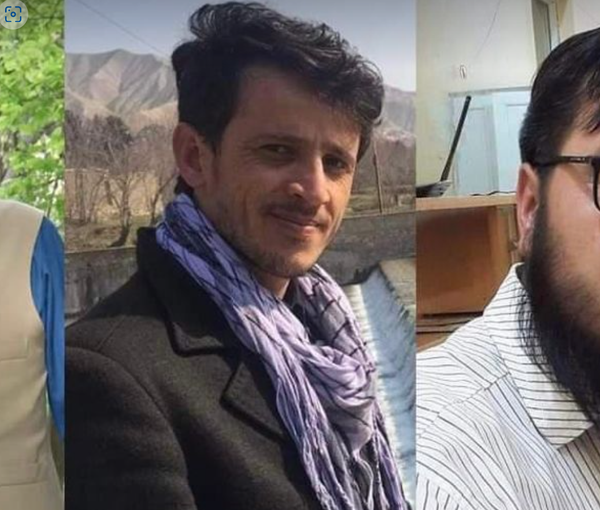 Taliban Detains Three Afghan Journalists in Northern Baghlan Province
Afghan media support groups have confirmed that the Taliban detained three journalists in Baghlan province on Wednesday.
They include Ghulam Ali Wahdat, a reporter of Tanwir TV; Sayed Noor Agha, a reporter, and Safiullah, a cameraman of Radio Television Afghanistan (RTA).
The Taliban officials have not reacted to the detention of these journalists so far.
Afghanistan Independent Journalists Association has said that these journalists had been arrested on charges of "media violation". The Association added that the Taliban's Ministry of Information and Culture has been in contact to release the journalists.
Nai, supporting open media in Afghanistan, announced without mentioning the Taliban that the security agencies continue to detain journalists in Afghanistan.
Nai emphasised that the three journalists have been arrested in Baghlan province, while earlier the Ministry of Information and Culture of the Taliban emphasised that the Taliban security agencies should not interfere in the affairs of the media.
The two organisations have demanded the release of these journalists and urged the Taliban to reveal the reasons behind their detention.