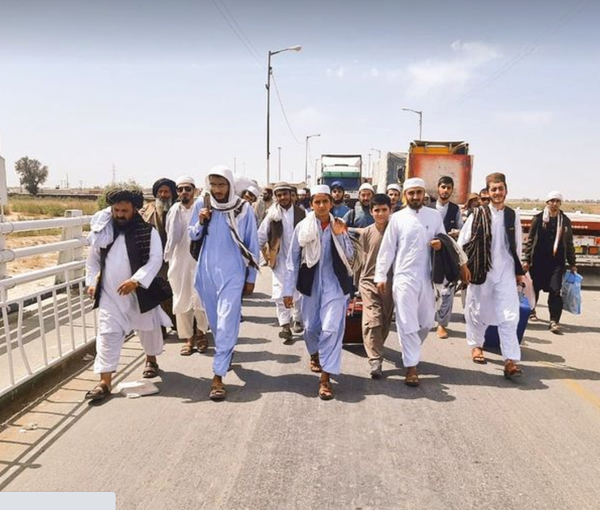 Taliban's Foreign Ministry Confirms Release of 23 Afghan Sunni Students From Iran
Hafiz Zia, the deputy spokesperson of the Taliban's foreign ministry, said that 23 Afghan Sunni students from Iranian religious schools have been released from Zahedan Prison in Iran and returned to Nimroz in Afghanistan.
Zia said that these students and several ordinary citizens had travelled to Iran for work, but had been imprisoned in Zahedan city.
Without providing more details, he said that these people have been released from prison after the Taliban foreign ministry, and Afghan embassy in Tehran, and the Afghan consulate in Zaheden intervened. It is not clear on what charges these Sunni religious students had been detained.
Recently, the Taliban's ministry of refugees had announced that thousands of Afghans have returned from Iran to Afghanistan.
Iran is one of the main destinations of Afghan refugees for work or education. Thousands of Afghan Shia and Sunni students study in Iranian seminaries, including in Qom and Zahedan cities.