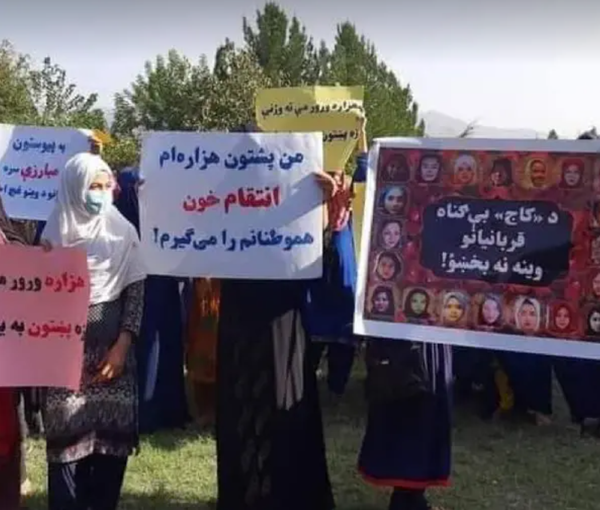 Women Hold Protest Against Hazara Genocide in Jalalabad City
Several women and girls marched on the streets of Jalalabad city and protested against the attack at the Kaj educational center in Kabul.
The protesters called for an end to the killing of the Hazara Shia community and expressed condolences with the families of the victims.
After a deadly attack on the Kaj educational center in western Kabul, Afghan citizens have condemned it widely and have demanded an end to targeted attacks on Hazaras.
In the past week, female students in Herat, Bamiyan, Balkh, and Kapisa universities have protested in response to a suicide attack on the educational center and supported the "Stop Hazara Genocide" social media campaign.
Hazara activists launched a Twitter campaign with the #StopHazaraGenocide hashtag and have urged the world to recognise the genocide of the Hazaras in Afghanistan.