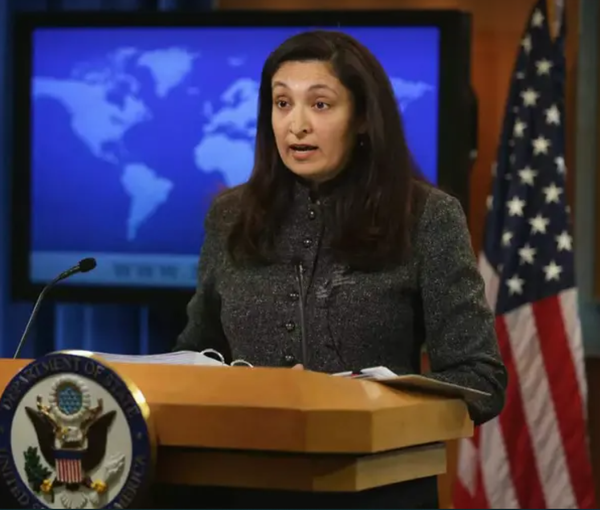 US Official Praises Iranian, Afghan Girls' Courage Against Violent Oppression
Undersecretary of State for civilian security, democracy, and human rights Uzra Zeya has praised the courage of Iranian women against violent oppression.
Zeya said that she was inspired by Afghan girls to reclaim their rights to education and the future.
The undersecretary of state added on Wednesday, that no society can progress by suppressing half of its population.
Zeya talked about the Afghan and Iranian girls on the occasion of "International Day of the Girls".
While the world celebrates international day of the girls, women and girls in Afghanistan and Iran have been facing restrictions from the Islamic Republic and the Taliban regimes.
With the killing of Iranian girl Mehsa Amini by Iran's moral police, the country has been the witness of widespread protests led by Iranian girls and women. The Iranian government has suppressed the protesters.
In Afghanistan, with the return of the Taliban, it has been more than a year since secondary and high schools have been closed to Afghan girls. Taliban have also deprived women of work and political participation.
Since the start of Taliban control of Afghanistan in August 2021, women and girls have protested the Taliban's restrictive policies and have demanded the right to education, work, and justice. These protests have always been met with violence.