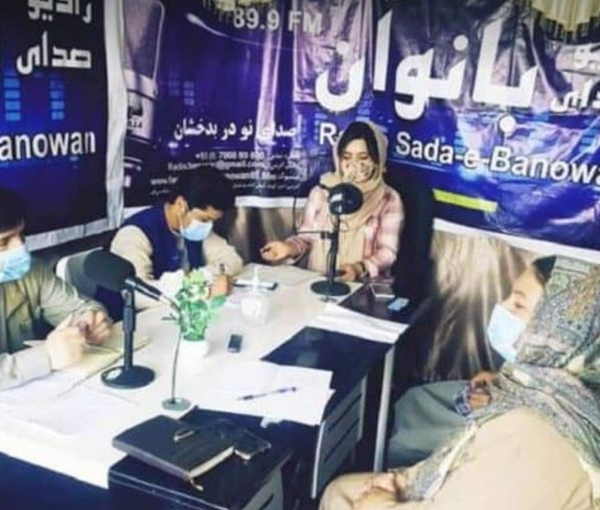 Taliban Shuts Down Broadcast of Women-Centered Radio Station In Badakhshan
The Taliban has shut down the operation of Radio Banowan in Faizabad city of Badakhshan province.
Sources from the radio station told Afghanistan International that the Taliban officials stopped the radio station's operation due to the broadcast of religious music.
The owners of Radio Banowan have tried to resume broadcasts, but Taliban officials have not responded to them.
Sources also told Afghanistan International that the director of information and culture and the representative of the directorate of promotion of virtue and prevention of vice in Badakhshan sealed the radio offices and stopped its broadcast operation.
Taliban officials have not yet commented on the issue.