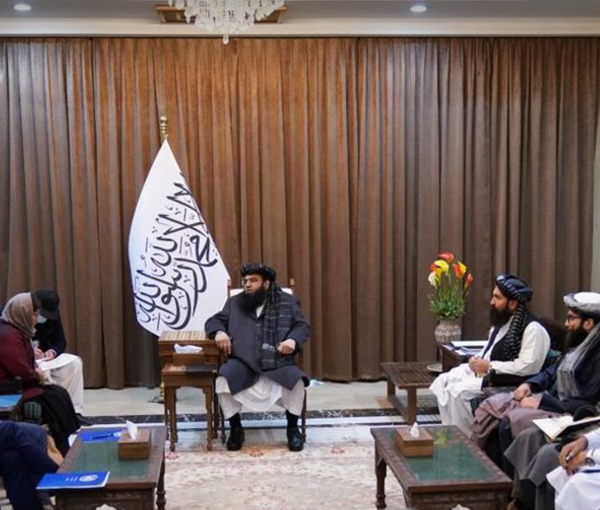 Taliban Must Be Recognised, Says Group's Deputy PM to UN
In a meeting with Roza Otunbayeva, the UN special envoy for Afghanistan, Mawlawi Abdul Kabir, the Taliban's deputy prime minister for political affairs, said that the Taliban has met the conditions for recognition and must be recognised.
The meeting was attended by Khairullah Khairkhah, Minister of Information and Culture of the Taliban, members of the Political Commission, and Anas Haqqani, brother of the Taliban's interior minister Sirajuddin Haqqani.
Along with seeking recognition, there are reports that the Taliban have sought to take over Afghanistan's permanent representation in the United Nations.
In the Taliban's statement about the meeting of the group's senior leaders with the UN special envoy, the issue of reopening girls' schools and education for women and girls have not been discussed.
However, Abdul Kabir has asked the UN special envoy not to link humanitarian aid to political issues in the country.
Abdul Kabir stressed, "Afghanistan is an active member of the United Nations and hopes that it will remain an active member of the international community."
Mawlawi Abdul Kabir has also stressed that the Taliban believes in dialogue and an all-inclusive political system, and has implemented a general amnesty, however, the United Nations, believes that it does not seem that the Taliban's amnesty has been implemented.