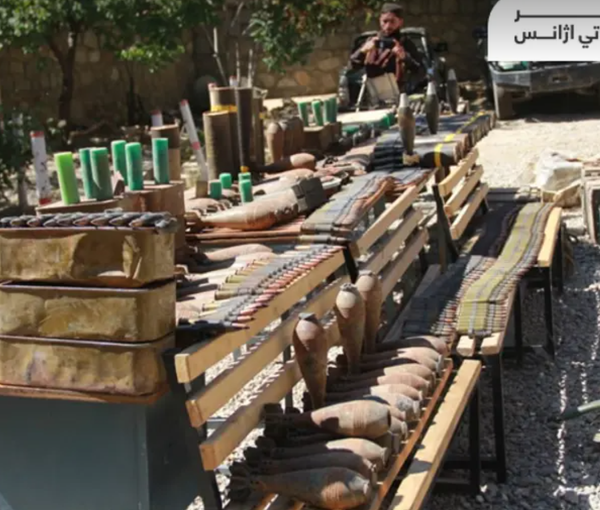 Taliban Claims Seizure of Weapons & Ammunition Depot in Panjshir
The Taliban announced that the group has discovered and seized a cache of weapons and ammunition in Panjshir province.
According to the Taliban officials, the storage unit had been found during an operation in a mountain in Hisa-e-Awal district of the province.
National Resistance Front (NRF), the main anti-Taliban resistance force in Panjshir, has not reacted to the report so far.
The spokesperson of the Taliban police command in Panjshir has said that light and heavy weapons have been seized in the operation.
The National Resistance Front has been fighting against the Taliban mostly in the mountains and valleys of Panjshir province.