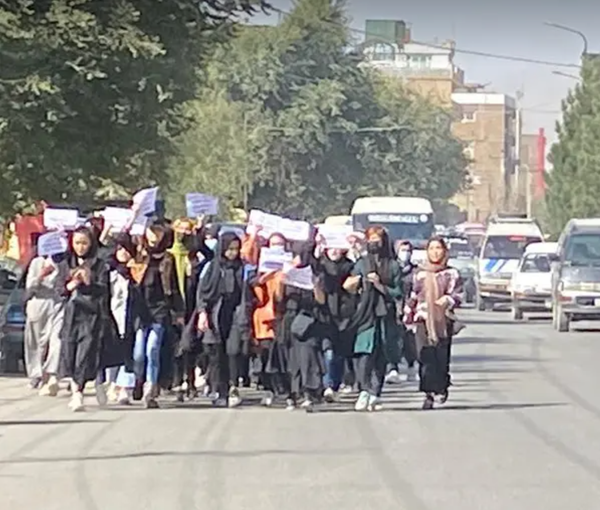 Women Come Out on Kabul Streets to Protest; Taliban Disperses Them, Again
Several women, who had participated in a demonstration in Kabul on Saturday, said that the Taliban members beat them up and dispersed the rally through aerial firing.
The demonstration was held on Saturday, against the Hazara Shia genocide, in District 6 of Kabul.
Video clips from Kabul obtained by Afghanistan International show the Taliban members involved in aerial shooting to disperse the protesters. Other pictures show bruised women, and protesters, due to the violent beatings of the Taliban members.
Earlier too, several Afghan women who had gathered in front of the Iranian embassy in Kabul on September 29 to protest had been dispersed by the Taliban through aerial firing.
According to media reports around 25 Afghan women had staged the protest on Thursday. Women protesters carried placards that read, "Iranians have stood up, now is our turn" and "Say no to dictatorship from Kabul to Iran".