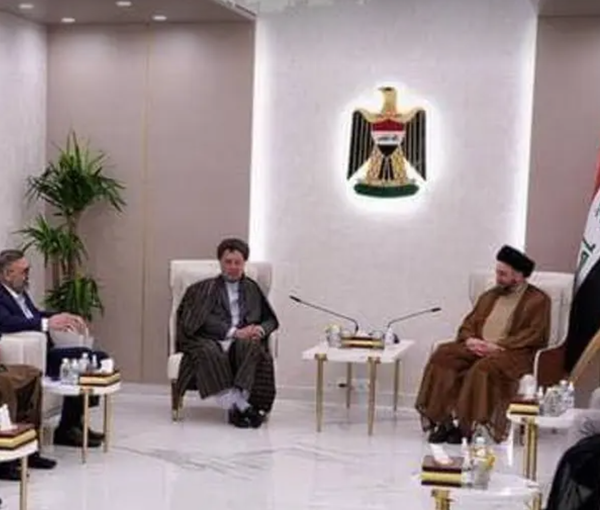 Anti-Taliban Leaders Discuss "Ethnic Genocide in Afghanistan" with Iraqi Leaders
Atta Mohammad Noor and Mohammad Mohaqiq, members of the Supreme Council of National Resistance for the Salvation of Afghanistan, discussed the genocide and targeted ethnic and religious killings in Afghanistan with Ammar Hakim, the leader of Iraq's National Wisdom Movement.
Noor said that the two sides talked about religious extremism, the spread of threats of terrorism in the region, and the lack of governance in the Taliban-dominated areas.
Abdullah Qarluq, the deputy leader of the National Islamic Movement of Afghanistan; and Rahmatullah Yarmel, the former governor of Zabul; were also present at the meeting.
Noor and Mohaqiq, have also participated in a conference organised by Al-Rafidain Center for Dialogue in Baghdad.
Noor, while addressing the conference, had said that the Taliban is not a legitimate group ruling the country and that the group has close ties with global terror groups.
Noor and Mohaqiq had met with Nouri al-Maliki, the former Prime Minister of Iraq.
The meeting of these anti-Taliban figures in Iraq takes place while several Iraqi religious leaders have recently said that the Taliban had been responsible for the killing of Shia community members in Afghanistan.