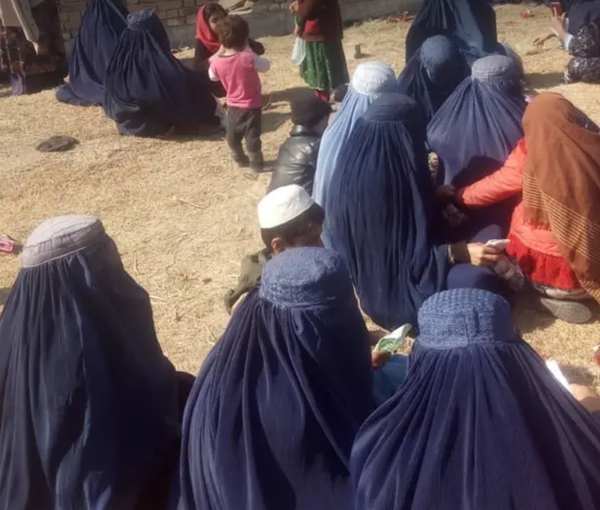 Taliban Gives 3-Day Eviction Warning to 400 Families In Takhar, Say Local Sources
Based on Taliban's orders, forced displacement of 400 families has started in Mohajer Qeshlaq village of Khwaja Bahauddin district of Takhar province, said several local residents.
The Taliban officials have given the residents of the village three days to evacuate village.
Two local residents told Afghanistan International that the families had been ordered to evacuate their homes on Tuesday, and at least 100 families have been displaced on Wednesday.
According to the sources, if these families do not leave the village within three days, "they will be forcibly evicted from their homes and they will not have the right to move out their belongings and clothes".
A local resident told Afghanistan International that women, children, and men have fled to the fields and cannot even afford to buy a tent.
However, a Taliban official in Takhar denied issuing an evacuation order for the 400 families.
Nikzad Mohajim, the spokesperson of the Taliban governor in Takhar, said that a court will examine the documents held by the residents and newly-arrived groups who claimed to own the village and a decision will be taken.
Earlier, a Taliban delegation from Kabul was sent to Takhar province, which has reportedly returned with a report on the situation and submitted it to the Taliban Council of Ministers for a decision, but there have not been any updates about the Taliban's leadership's decision.
The conflict between residents and newly-arrived groups, which speak Pashto and Urdu languages, has been going on for several months in Khwaja Bahauddin district.
Local residents argue that these people, with the support of the Taliban, want to settle in Khwaja Bahauddin district and forcibly evict the indigenous people who have lived there for decades.