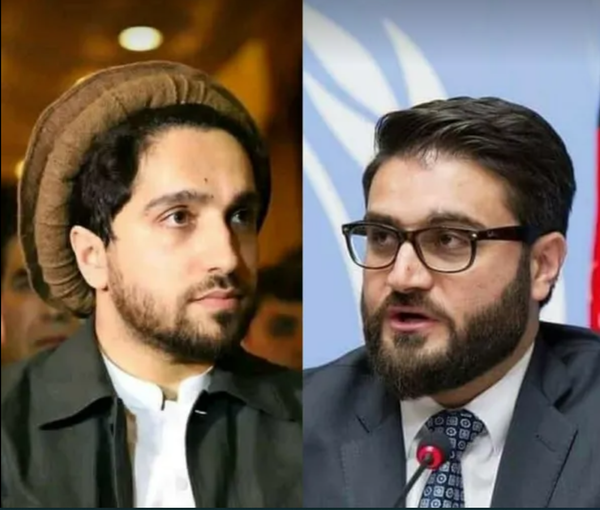 Resistance Leader Massoud, Former NSA Mohib Discuss Future of Afghanistan
Hamdullah Mohib, the former Afghan government's National Security Advisor, and Ahmad Massoud, the leader of the National Resistance Front of Afghanistan (NRF), discussed the future of Afghanistan and the resistance against the Taliban.
Sources close to Mohib and Massoud confirmed to Afghanistan International that the discussion had taken place and it was the first conversation between the two sides after the fall of the Afghan government in August 15, 2021.
In February 2022, Mohib had told the BBC that he was not in contact with the resistance forces, including the NRF led by Ahmad Massoud. Mohib had emphasised that he was talking to his friends to learn "lessons" from the issues that happened in the past.
However, recently the former NSA, warned that the Taliban will be overthrown if they continue to suppress the Afghan citizens.
In an interview with Arab News, he had stressed that the question about the future of Afghanistan was ambiguous after the fall of the Taliban as he didn't know if the country will head into a civil war.
Along with former Afghan President Ashraf Ghani, Mohib fled Afghanistan on August 15, 2021.
As Ashraf Ghani escaped from Kabul, Ahmad Massoud went to Panjshir province and formed the National Resistance Front against the Taliban.
The National Resistance Front (NRF) is one of the main political-military groups that has fought the Taliban for more than a year in a number of northern provinces, especially in Panjshir and Baghan.