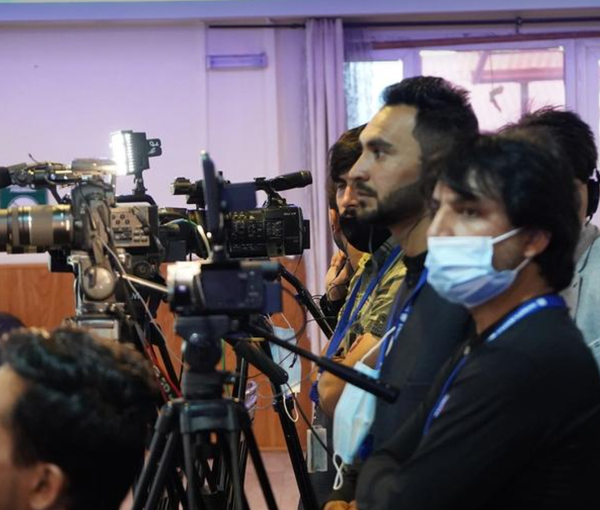 200 Afghan Journalists Face Human Rights Abuses under Taliban, Says UNAMA
The United Nations Assistance Mission in Afghanistan (UNAMA) announced that it has recorded human rights violations of over 200 journalists since August 2021.
UNAMA added that the Afghan journalists faced arbitrary arrests, ill-treatment, threats, and intimidation.
The UN mission celebrated the International Day to End Impunity for Crimes against Journalists and added that media in Afghanistan is in peril.
UNAMA urged all stakeholders to "help protect journalists and end impunity".
After the fall of the Islamic Republic of Afghanistan to the Taliban in August 2021, the media sector and journalists in Afghanistan have been facing restrictions and threats from the Taliban.
Over the past year, many media outlets in Afghanistan have been closed or have stopped operations due to pressure from the Taliban. Kabul News TV is the latest such media outlet which announced suspension of its operations and broadcasts on Monday.