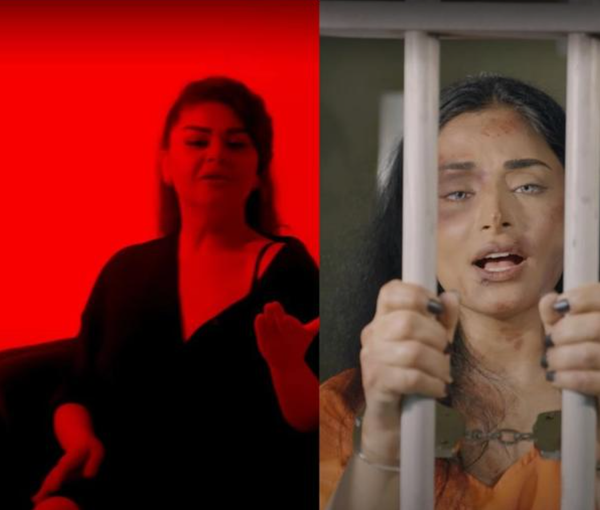 Two Young Afghan Female Singers Release Songs Against Taliban Policies
Two Afghan female singers have recently released new songs in which they criticised the Taliban's policies and behaviour towards Afghan women.
Farida Tarana, Ramsha Shafa, and Iranian singer Shahram Farshid have released songs called "Group Sex", and "Bomb".
In the song, "Group Sex" by Farida Tarana, she talks about the walls that the Taliban have built "between women, pen, school, and culture".
The two new songs have mentioned various restrictions the Taliban have imposed on Afghan women in the past year since they have taken control of Afghanistan.
In addition, the "Group sex" song has portrayed the violence over mandatory hijab and the suppression of Iranian protesters by the Iranian security forces. A photo of Mehsa Amini, an Iranian Kurdish girl, who was killed in the custody of Tehran's morality police forces, appears at the beginning of the song.
The song "Bomb", by Ramsha Shafa and Shahram Farshid, tells the story of "making a bomb" which is "bigger than all bombs" and is on the verge of explosion.
In the song "Bomb", the artists criticise the fact that the world does not listen to the voices of people.
In the two songs, the Taliban violence has been recreated. For example, those who are dressed like the Taliban and are armed, attack children who are playing musical instruments.