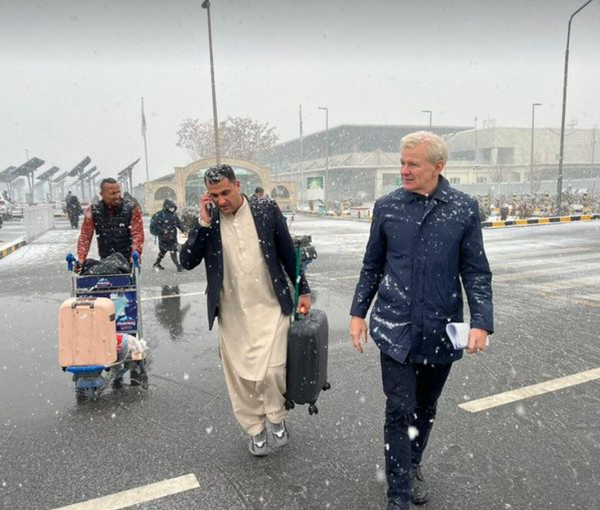 In Kabul to Fight for Rights of Women to Work, Says NRC Secretary General
Jan Egeland, the Secretary General of the Norwegian Refugee Council (NRC), in a video post stated that the NRC team has come to Kabul to fight for the rights of their female colleagues to work in Afghanistan.
"Without our female colleagues, we cannot and will not work as we cannot provide services to the women of Afghanistan," he added.
Egeland added that he had spoken to the Taliban officials and emphasised that this is a real impasse as humanitarian aid has been stopped for millions of Afghans even as dropping temperatures and bad weather conditions plague the nation.
The Secretary General of the NRC stressed that they will restart their aid operations, only when they gain unimpeded access for both their female and male staff members to reach all the affected population in need.
Egeland has highlighted how a continued Taliban ban on female NGO staff in Afghanistan can have devastating consequences on six million people who may fall into famine; it will leave 600,000 children without education; 13.5 million people without safe water supply and 14.1 million people with no protection services.