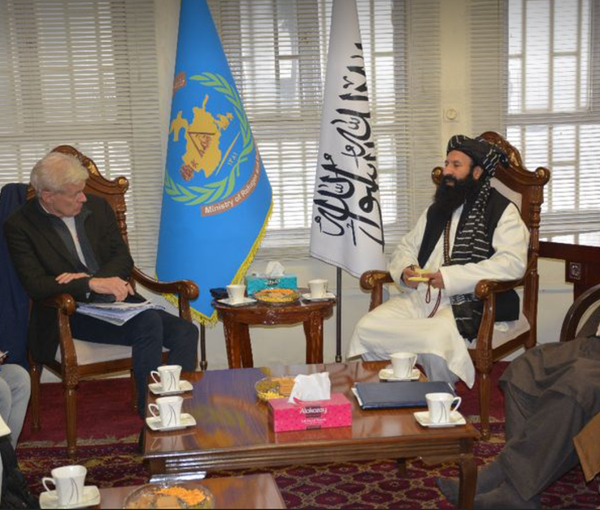 Humanitarian Aid Should Not Be Conditional, Says Taliban Official
The Taliban Minister of Refugees, Khalil ur Rahman Haqqani, said that humanitarian aid should not be conditional.
He discussed the ban on girls' education in a meeting with Jan Egeland, the Secretary General of the Norwegian Committee for Refugees (NRC).
In the meeting, Egeland urged the Taliban to allow women's work in Afghanistan.
The NRC Secretary General added that the organisation has helped 850,000 Afghan citizens in the past six months and plans to support another 700,000 people in the future.
However, the Taliban's minister of refugees, said, "One or two kilos of aid will not solve the problem of Afghans."
Egeland had previously announced that without male and female employees, NRC cannot resume its activities in Afghanistan.