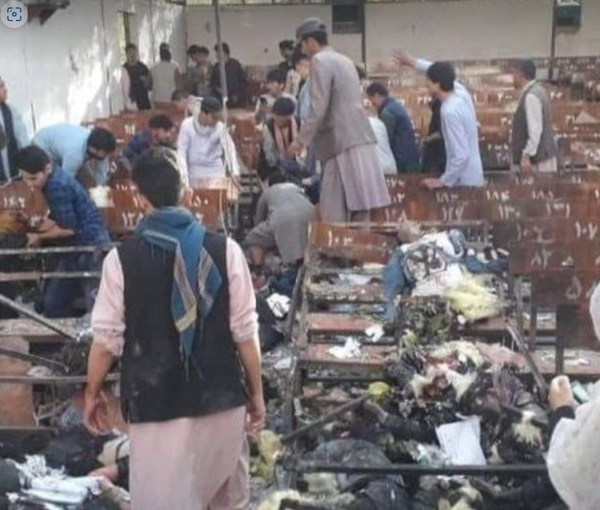 Over 700 Hazaras Killed And Injured in 2022 by ISKP Attacks, Reports HRW
Human Rights Watch (HRW) in its latest World Report 2023 highlighted that at least 700 people have been killed and injured due to the Islamic State of Khorasan Province (ISKP) carrying out attacks on schools and mosques, mostly targeting ethnic Hazara Shia Muslims.
The report listed some attacks over 2022, which the ISKP had claimed responsibility for in 2022, including on April 19, when a suicide bomber blew himself at a high school in Dasht-e Barchi, west Kabul, a predominantly Hazara and Shia area, which killed or injured 20 students, teachers, and staff.
"ISKP also claimed responsibility for an attack two days later at Seh Dokan Mosque in Mazar e Sharif that killed 31 people and wounded 87 others. On April 27, unidentified gunmen killed five Hazara men on their way to the Dare-Suf coal mine in Samangan. On September 30, an attack on an educational center in west Kabul, again a Hazara dominated area, killed 53 and injured 100 students, mostly women and girls," the report stated.
The report emphasised that the Taliban's failure to provide security to at-risk populations and medical and other assistance to survivors and affected families has exacerbated the harm caused by the attacks.
HRW said that the attacks exacted a severe long-term toll apart from the immediate impact as it deprived survivors and families of victims of breadwinners, often imposing severe medical burdens, and restricting their access to daily life.