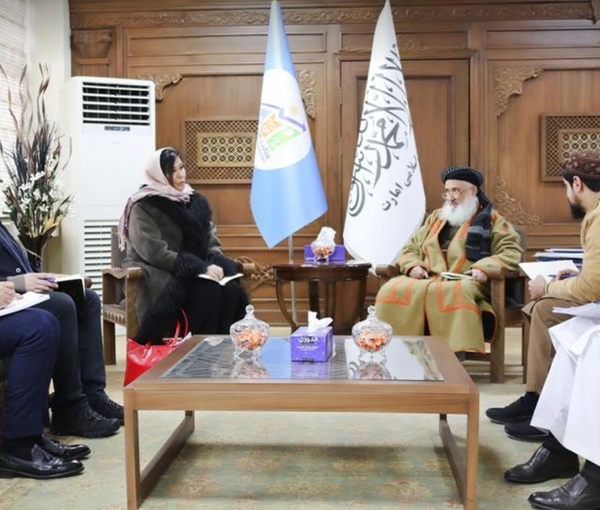 Humanitarian Aid Won't Help; Invest in Infrastructure, Says Taliban's Economy Minister
Din Mohammad Hanif, Taliban's Minister of Economy, said that humanitarian aid alone cannot solve the problems of Afghans.
During a meeting with the Chargé d'Affaires of the European Union for Afghanistan, Hanif asked for support in the development and infrastructure sectors.
Hanif asked the world to engage with the Taliban and said that pressure on the group will have a negative impact on the country.
According to the Taliban-controlled Bakhtar News Agency, the minister of economy of the Taliban, stressed that the international community should try to solve the existing challenges through dialogue.
In the meeting, the EU envoy asked the Taliban to lift the ban on the right to education and work of Afghan women and girls.
The Taliban continues to ask for engagement with the world and more investments in Afghanistan while domestically they have removed Afghan women from social life.