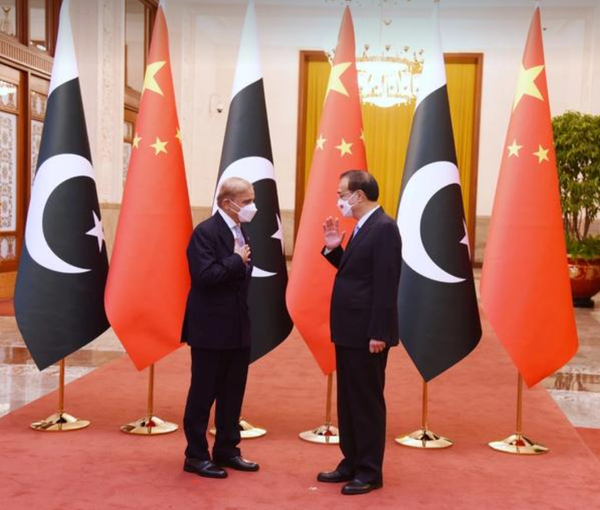 Regional Progress Dependent on Stable Afghanistan, Say China And Pakistan Leaders
Shehbaz Sharif, Pakistan's Prime Minister and Xi Jinping, Chinese President have said that a peaceful and prosperous Afghanistan contributes to the progress of the region.
The two leaders have also urged for more humanitarian aid and the release of frozen assets of Afghanistan.
In a joint statement issued by the two leaders, Xi and Sharif have expressed their satisfaction with the results of the three meetings that the foreign ministers of the neighbouring countries of Afghanistan had held on the situation of the Central Asian country.
Pakistan's Prime Minister visited Beijing during the week and discussed China's major economic projects in Pakistan with President Xi Jinping
China and Pakistan enjoy close economic and political ties. The two countries continue to work closely with the Taliban after the group took over Afghanistan in August 2021.
In the past year, China has been vocal about its aid support to the Taliban and economic projects, including the mining sector in Afghanistan.
Islamabad has also pushed hard to recognise the government of the Taliban, but the strict laws of the Taliban on women and girls have been a major issue that no regional player, including Pakistan, can recognise the group as a legitimate Afghan government.