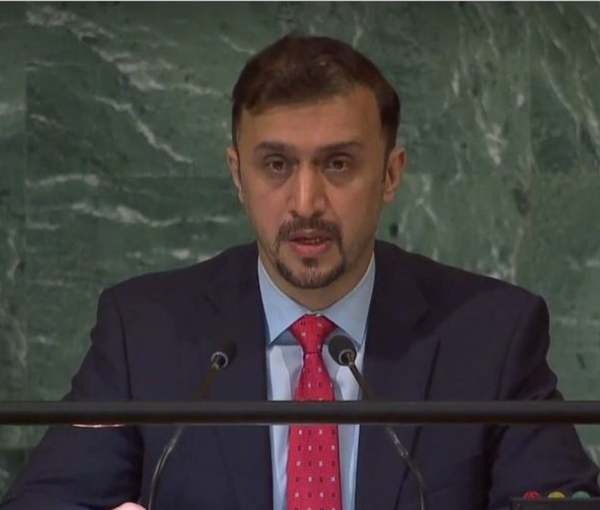 Taliban Made Afghanistan Worst Place for Women in the World, Says Faiq
Nasir Ahmad Faiq, Afghanistan's Permanent Representative to the United Nations, said that the Taliban has been implementing gender apartheid against women.
Faiq said that the group has made Afghanistan the worst place for women in the world.
Faiq addressed the UN General Assembly (UNGA) which was held on November 1 and discussed the report of the UN Human Rights Council.
In the UNGA meeting, Afghanistan's Permanent Representative called the situation of women and girls in Afghanistan alarming and said that as a result of the long war and natural disasters, Afghan women, girls, and children have suffered the most.
Faiq emphasised that depriving Afghan women of basic rights and being deprived of education and employment have weakened them tremendously.
Earlier, Richard Bennett, the United Nations Special Rapporteur on Human Rights for Afghanistan, had expressed concerns about the deterioration of the human rights situation in Afghanistan.
He pointed out that the human rights crisis in Afghanistan has deepened under the Taliban reign of Afghanistan.
Faiq also said that the human rights in Afghanistan as reflected in the quarterly reports of the UN Secretary-General and the Special Rapporteur on Human Rights are concerning.
According to Afghanistan's Permanent Representative to the UN, human rights violations include mistreatment and continuous violation of human rights, violations of international humanitarian law, extrajudicial killings, arbitrary detentions, forced migrations, collective punishment, violence against peaceful protests and journalists, retaliation against the former defense and security forces.
Faiq stressed that the Taliban's imposed prejudiced policies to limit the basic rights and freedoms of women and girls, including freedom of movement, the right to education, work, and participation in social activities, have all been contrary to the principles of international human rights conventions and treaties.
Other watchdog groups and human rights activists have continuously said that the Taliban has intensified attacks on women in response to Afghan women's protests.
According to the latest reports, the intensification of repression and assault on women has increased sharply in Kabul in recent weeks.