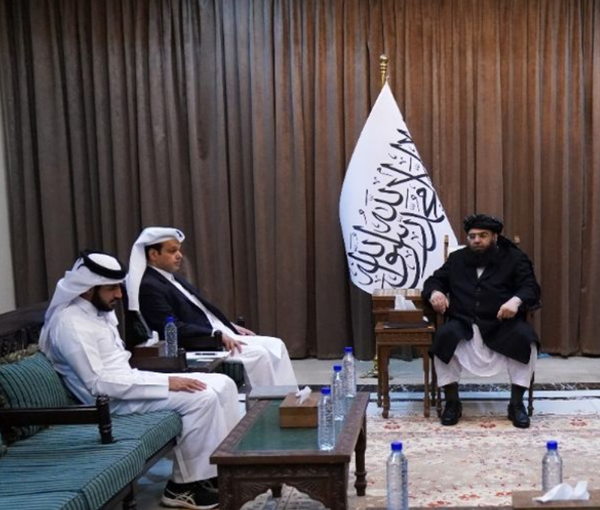 Seek Good Relations with World Through Qatar, Says Taliban
Mawlawi Abdul Kabir, the Taliban's Deputy Prime Minister said that the group seeks good relations with the world through the mediation of Doha.
Kabir met with Saeed bin Mubarak Al-Khayarin, Qatari ambassador to Kabul, and urged for more international humanitarian aid to Kabul.
The Taliban Deputy Prime Minister also said that the group seeks to "further develop their relations" with Qatar.
Although Qatar does not recognise the Taliban's regime, the country enjoys close relations with the group and hosted the US-Taliban talks in Doha.
While international organisations call Afghanistan unstable, Abdul Kabir in his meeting with the Qatari official stressed that Afghanistan is safe. He called the return of several former Afghan officials to the country a sign of security in Afghanistan.