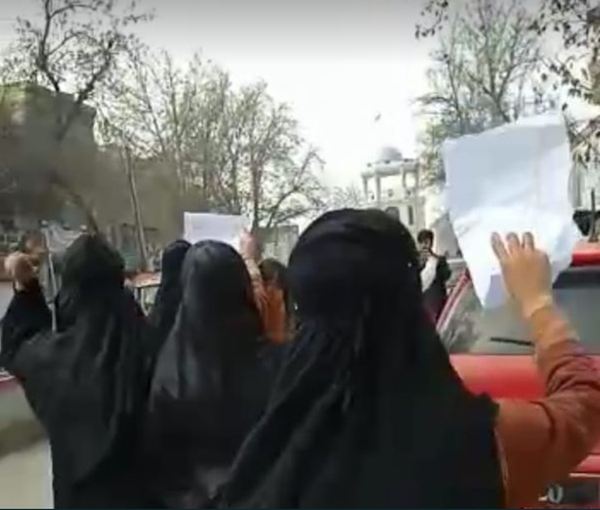 Taliban Detains 5 Women Protesters in Takhar
The Taliban have arbitrarily detained at least five women protesters and transferred them to an unknown location.
Women protesters said that there are no other details about the identity of the detainees.
A group of women in Takhar province held a protest against the ban on education for women on Saturday.
At the same time, a large demonstration has been held by the student movement in Herat province. Taliban members in Herat also violently suppressed the women's demonstration.
Taliban's ban on the right to education for women in Afghanistan has caused widespread reactions in the past week.
Many male students at various universities in Afghanistan, in response to the Taliban ban, have declared that they are not ready to attend their classes until the Taliban leadership revokes the decree.
More than 60 university lecturers in Afghanistan have also resigned in response to the Taliban's decision to ban education for girls.