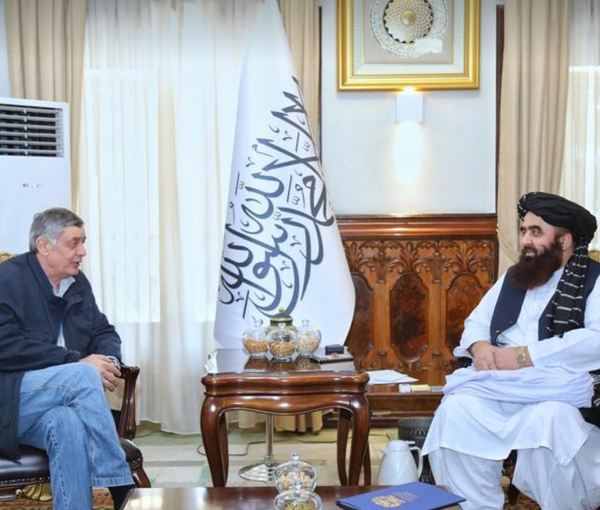 Moscow Won't Criticize Taliban, Says Kabulov During Kabul Visit
Zamir Kabulov, the Russian special envoy for Afghanistan, met the Taliban's foreign minister Amir Khan Muttaqi.
A Taliban spokesperson quoted Kabulov as saying that Moscow does not want to criticise the Taliban and interfere in the internal affairs of Afghanistan.
Kabulov has also reportedly said that Moscow wants stability and development in Afghanistan.
The Taliban foreign minister has appreciated Moscow's cooperation with the group over the past year.
During the meeting, Amir Khan Muttaqi, the Taliban's foreign minister, asked for the expansion of the diplomatic presence of the group in Moscow.
Last year, the Taliban sent a diplomat to Moscow to work as the Charge d'Affaires of the Afghan embassy in Russia.
The Taliban, which has close relations with Russia, also wants to expand trade relations with the country. According to the Taliban foreign ministry, Muttaqi has also discussed the expansion of trade relations between Russia and Afghanistan.
Kabulov has also stressed that Russia does not want Afghanistan to be isolated and continues to cooperate with the Taliban.
This is the second visit of Zamir Kabulov to Kabul since the Taliban came to power in August 2021.