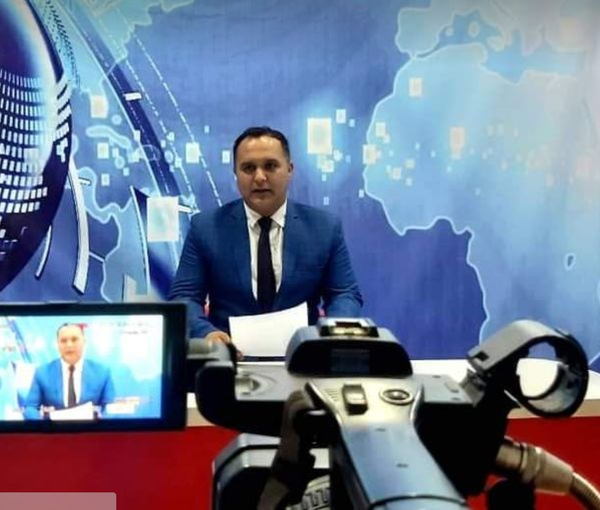 Armed Men Attack Afghan Journalist's House in Kunduz, Injure His Wife & Children
Ehsanullah Sharifi, an Afghan journalist in Kunduz province, said that on December 29, 2022, four armed people attacked his house, beat up his children and wife, and destroyed his property.
Sharifi said that after the attack, he has been followed by "suspicious individuals".
Sharifi stressed that due to threats to his life, he has been unable to leave the house.
Sharifi had been working as a presenter with the Kunduz National Radio and Television, but recently had started working as a freelancer.
The Afghan reporter told Afghanistan International that his wife was in a coma due to the injuries caused by the incident, and after a few days, she regained consciousness on Monday night.
According to Sharifi, the attackers threatened his wife and children with death.
In the photos that he published of his house after the attack, the walls and floor of the room can be seen stained with blood.
Sharifi stressed that after the attack, he informed the Taliban's security agencies, but said that after several days, there has not been any developments on identifying the perpetrators.
He added that he does not know why these people attacked his house and brutally beat up his family members.
According to him, his children suffered severe psychological damage due to this incident. He added that the attackers also "looted" and destroyed his property.
The Taliban have not reacted to the incident so far.
Ehsanullah Sharifi has worked as a reporter and producer at Kunduz National Radio and Television for about 13 years.